6 tags
Questions About Star Trek Into Darkness
(Pretty much my expression after the movie.) So on the upside, Star Trek Into Darkness did a lot to win me over to the cult of Benedict Cumberbatch. But … (spoilers, and many questions): [[MORE]] … is he not the whitest possible dude you could cast as a "Khan Noonien Singh"? So many other questions. Why do Starfleet's top strategy sessions happen in a window-filled penthouse...
4 tags
5 tags
7 tags
The Pretty One: "Something for the Ladies."
So this was irritating. Last night I saw The Pretty One, Jenée LaMarque's California version of Amélie (sweet, funny, a feature-length Anthropologie commercial; not the irritating part). The screening, at the Tribeca Film Festival, was followed by a Q&A (also not the irritating part), with the (pregnant) writer-director, the star (Zoe Kazan), many of the other cast members, a...
4 tags
9 tags
The Awl on Reasons to Watch The Lizzie Bennet... →
Yes to all of these, especially the first two (well, three. This Darcy is wonderful, but also wonderfully not the main attraction). There's so much I enjoy about this series: the in-jokes about Colin Firth and how everyone always forgets about Mary Bennet; Lydia's sidekick-sister Kitty Bennet is an actual cat, while Anne de Bourgh is her mother's literal lap-dog. The casting is quietly diverse and...
8 tags
History Day with Ann Richards
In junior high school, I competed in a fantastic, super-nerdy event called National History Day. It involved a months-long research project that culminated, my first year, in a sad diorama depicting the Silk Road. But then I discovered the "performance" category. For the next two years, I researched, wrote and performed ten-minute one-woman plays about my chosen historical...
3 tags
Having a good day.
7 tags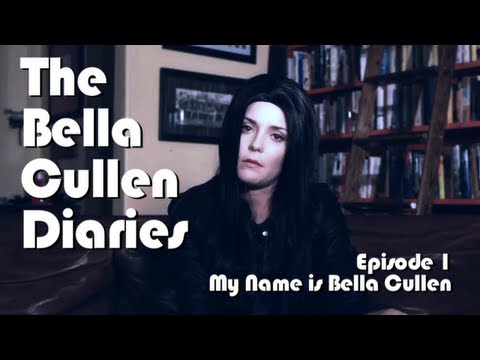 4 tags
7 tags
Miss Pettigrew Lives for a Day. Probably my favorite romantic comedy of the last few years, starring: Frances McDormand, being awesome and broke and hungry and snarky and wise. Ciaran Hinds, proving that an older and thicker Captain Wentworth is still hot (at least until he turns into Bill Clinton). Amy Adams, wearing great clothes as she does her adorably ditzy thing.  Lee Pace, whose...
5 tags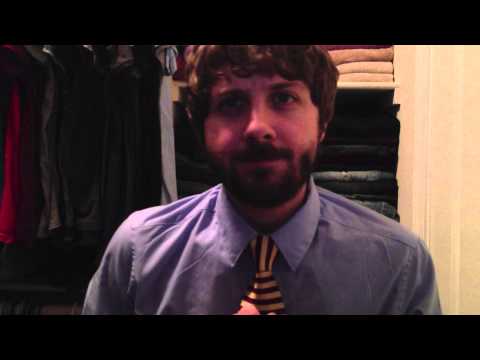 6 tags
'The Hour' Canceled by BBC2 | Radio Times →
popculturebrain: notnadia: Not cool, not cool, not cool. Sad news, but if you're looking for a solid, short series to watch I can't say it wasn't satisfying. Disappointing, but I'm glad it went out on this season rather than on the first.
3 tags
7 tags
"Scores of silver parachutes rain down on them."
At the halftime of Georgetown basketball home games, in the middle of Washington, D.C., Chipotle drops white parachutes holding silver-wrapped burritos into the clutching fingers of the stadium crowd. …which may be a brilliantly meta Hunger Games reference, but is probably a marketing tactic Chipotle is going to want to rethink by the time the Mockingjay movies come out.
8 tags
The Invisible War
"Those cases weren't given to women [investigators]. … We were too sympathetic." The Invisible War is one of those documentaries that are hard to decide to sit down and watch. It's about rape in the military, and systematic coverups of rape in the military. It has lots of women facing the camera and telling horrific stories, and sometimes crying, and quietly talking about their depression and...
2 tags
FT Alphaville: The Book of Bove →
"There's something wrong with bank analysis. … This industry did come back," he told a room full of journalists Wednesday. "We're going to see fourteen years of higher earnings." The three-course lunch was hosted by his new employers, Rafferty Capital Markets, as a sort of comeback party for… Writing this was fun.
6 tags
4 tags
4 tags
6 tags
Why haven't any bankers been criminally prosecuted for the financial crisis? Every time that question is asked, it seems to become more and more unanswerable. I reviewed Frontline's "The Untouchables," airing on PBS tonight. It tries very hard to answer the recurring question of why, four years after Wall Street helped the financial world explode, there are no Wall...
7 tags
Elementary, "M."
What a quietly fantastic, surprisingly dark and sad episode of television. (Not thrilled with the fridging of Irene, but you can't win them all.) Let's have much more of this and much less of the forgettable procedurals of the week, please?
11 tags
The opaque women of The Hour and The Newsroom
The Hour is a much better show than The Newsroom. It's more entertaining, funnier and more sophisticated in its depiction of a team of television journalists chasing stories and Standing Up for The Truth. Its characters are more interesting and more likable than their counterparts on The Newsroom and it's more feminist, mostly. Which is why it was so blasted irritating to keep having...
6 tags
Katharine Hepburn and movie PR of a bygone era
"Advertise for 'Iron Petticoats.'" "Use a double of Katharine Hepburn dressed in a Russian flyer's uniform—provided one is available from local costumer." And my favorite, "Sponsor a Red Garter Contest in which prizes are offered for the prettiest, most beruffled garters made by feminine newspaper readers." — Some of the best...
5 tags
Pure joy at the Park Avenue Armory
There are a few days left to see (and play at) "the event of a thread," Ann Hamilton's art installation and indoor playground at the Park Avenue Armory. I spent one of the more carefree hours of the past month here, pumping my legs and trading pushes on an adult-sized swing with a friend. Parts of the event seem ripe for parody on the next season of Girls (the actors reading...
8 tags
Oh, Les Misérables.
My anticipation of the new Les Misérables movie could best be described as "amused/embarrassed/horrified/gleeful." The musical was a big part of my preadolescence; between the ages of 10 and 18, I saw it at least five times (not an exaggeration). I even slogged through the entire, unabridged brick-size book, which contained more words about the 19th-century sewers of Paris than I...
3 tags
"It should not, after all, be a big deal that movies like "Bridesmaids" or "The..."
– So much to love in this A.O. Scott essay.
9 tags
Damian Lewis' Life and the best/worst TV finale...
I gather from the Internet (spoilers, I assume?) that I'm likely to be disappointed with the second-season finale of Homeland, which aired last night. I'm about a season behind, so that disappointment will be waiting for me. But the general Twitter malcontent today reminded me of the second-season (and ultimate) finale of Life, that other show starring Damian Lewis as a longtime...
17 tags
The problem with Sherlock Holmes (Elementary,...
Sherlock Holmes is a fundamentally boring character. Geniuses usually are. Whether it's the Guy Ritchie movies or the Stephen Moffat-Benedict Cumberbatch orgy, the character of Sherlock Holmes in modern adaptions is pretty incapable of being wrong, and thus learning, and thus growing. When you make a character practically omniscient, he's pretty dull. It's for this reason that...
4 tags
"Oh Deer."
My friend Cinnamon Willis makes some wonderfully twisted dolls, including this one. I interviewed her for The Billfold about her "Melandollys," using Etsy, and paying galleries to show her art. The Hustle of a Doll Maker: A Chat with Cinnamon Willis (The Billfold)
16 tags
Bel, Freddie, Lix and Marnie: Cautiously...
I was bitterly disappointed with the first season of The Hour, otherwise known as the British Newsroom by way of Mad Men, plus spies. (And oh, those halcyon days of last October, before I knew how acute "Aaron Sorkin's massive inability to write consistently intelligent women and/or romances" would become.) The show seems to have gotten a lot more buzz for its second season on BBC...
4 tags
Rise of the machines, downtown Manhattan
Taken outside my office building yesterday, five weeks post-Sandy. Related: capitalnewyork: NY TIMES: "There is now more deserted office space in Lower Manhattan because of Hurricane Sandy than there are offices in many cities. Mobile boilers line the streets. Portable generators are stacked to the curbs. Ventilation tubes coil around scaffolds, snake above sidewalks, quiver and pulse....
10 tags
The Upper Darby of Silver Linings Playbook
I liked Silver Linings Playbook, but I also saw it in the best possible circumstances: in suburban Philadelphia, surrounded by suburban Philadelphians, a couple of miles down the road from the Llanerch Diner that had such a starring role in the movie, among other locales of my high school life. A week later, details of the movie's plot have subsided in my memory, but David O....
14 tags
A modest proposal for action films
Can we PLEASE stop killing off women close to the hero and calling it character development? Specific Skyfall spoilers ahead … [[MORE]] The thing is, taking Skyfall in a vacuum, I wouldn't object to M's fate. She's one of two main characters in this film, and the story is almost more hers than Bond's. It's her decisions and history and mistakes that drive...
4 tags
Travel diaries
I went long at The Billfold about my trip to Thailand. Featuring coconuts, passive-aggressive lounge singers, "special" fees for foreigners, and the ineffable difficulties of tipping. How to Spend Two Weeks and $1,400 in Thailand
17 tags
Cloud Atlas, Battlestar Galactica, music and...
Cloud Atlas the movie has a lot more soul than Cloud Atlas the book. Unfortunately, it's stuck in a paradox of accessibility: to like or even understand the movie, you probably have to have read the book, and if you liked David Mitchell's chilly and intricate ruminations on How We Are All Connected, you might not appreciate Tom Tykwer and the Wachowski siblings reducing all of those...
5 tags
Boat Basin chaos post-Sandy, Upper West Side
I walked down the hill to Riverside Park this week kind of expecting worse, boats completely flipped over rather than merely unmoored from crinkled, accordioned boardwalks. The damage was hard to see at first, not as dramatic as some of the photos from the harder-hit areas of the city. But a year ago, a day after Hurricane Irene, this same area was barely touched, with light debris and muddy...
12 tags
Movie hopes lowered: David Mitchell's soulless...
David Mitchell's Cloud Atlas is the book equivalent of Mad Men: intellectually polished, impressively intricate, chilly and soulless. In full disclosure, I haven't finished reading the book yet; I have one chapter left. I've had one chapter left for about a week, since I ran smack into yet another narrative wall in the novel, wrenching me away from characters I'd almost...
4 tags
12 tags
Five fun (non-time-travel) surprises in Looper
My love of good time-travel stories is well-documented, so I tried as much as possible to manage my expectations around Looper and its time-travel veneer. No, the ending doesn't hold up if you think about it for more than a minute, and surprisingly, I don't particularly mind – it's not really trying to be that kind of story. But I did enjoy several other things about this really very strange...
11 tags
Arbitrage, Occupy Wall Street, and the corrupting...
Arbitrage is a movie obsessed with money – having it, wanting it, losing it.  It's a movie whose seductive, loathsome protagonist believes that money can solve everything. It's a movie that, depressingly, proves him right. "Money isn't everything, it's the only thing." So says that antihero, a Bernie Madoff Lite played by Richard Gere and his best Jamie Dimon hair. Like Madoff, Gere's...
7 tags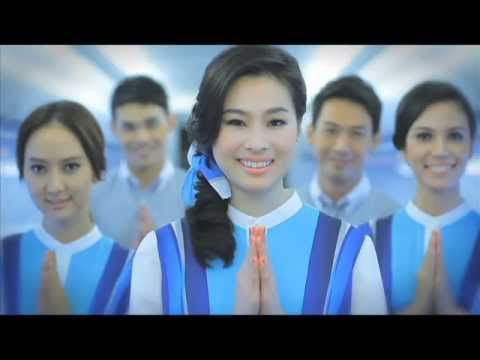 7 tags
9 tags
The Newsroom's completely forgettable season...
There's a special art to ending a season of a television show, especially if that show's future is uncertain. A season finale has to leave the viewer hooked, willing to wait a summer or a year or more for the future adventures of the characters — but also satisfied to some extent, in the case of cancellation or other catastrophe. I've never been a fan of the big cliffhanger...
5 tags
9 tags
More TV I Like: Political Animals and Bunheads,...
Bunheads got renewed, hurrah! I finally caught up on last week's episode, which unfortunately was as disappointing as advertised. All of the characters were written to be the cartoonish parody versions of themselves, acting more like escapees from a painful Saturday Night Live sketch than actual human beings. (Fanny injuring students — really? All of the girls losing their brains...
10 tags
Loose Seal! Les Cousins Dangereux! Analrapists! I had a lot of fun writing for Movieline about the long-anticipated next installment of Arrested Development, filming now and coming soon to a Netflix near you. 9 Things The Arrested Development Movie Must Include (Movieline)
9 tags
TV I like: Bunheads, Girls and the chronicles of...
As an alternative to my griping about The Newsroom, here's a summer TV series I'm enjoying: Bunheads, Amy Sherman-Palladino's ABC Family followup to Gilmore Girls. It works more like a prequel — Sutton Foster's Michelle is what Lorelai Gilmore would have been like unfettered by a teenage pregnancy, or at least before it. (I still expect Michelle to wind up with a...
6 tags
7 tags
Ruby Sparks and the incredible exploding manic...
I wasn't quite sure what to expect from Ruby Sparks, given that most of the interviews I'd seen with writer/star Zoe Kazan focused on her seemingly dismissing the "manic pixie dream girl" shorthand while writing and portraying a character that, on the surface, fits it exactly. (The previews did not do this movie any favors in that department.) But it turns out...